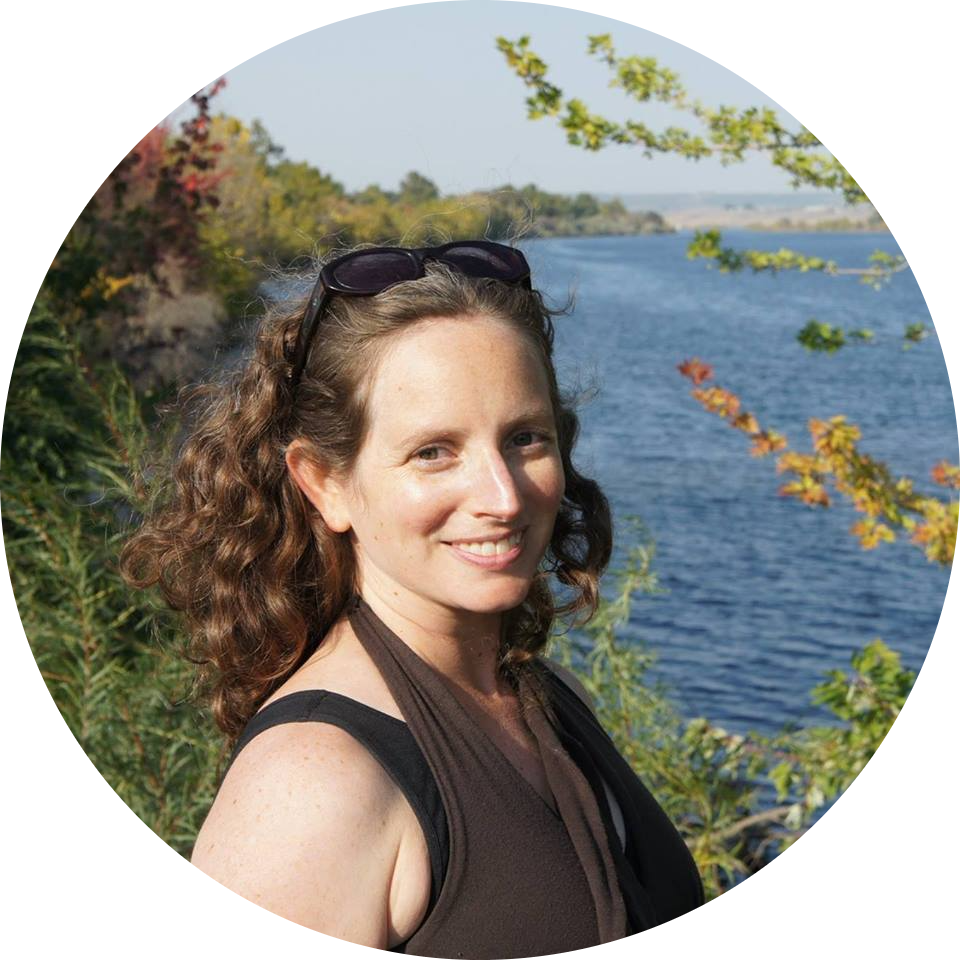 My name is Kate "Coluna" Feinberg Robins and I'm Find Your Center's Founding Director. Coluna is my capoeira name and Dr. Robins or Dr. Feinberg are my academic names. You can call me Kate. I'm fluently bilingual in Spanish and English, and I also speak Portuguese, Quechua, and some French. At Find Your Center, I teach adult ballet, Pilates, conditioning, writing and discussion.
Unlike most of my students, my training in ballet started when I was a young child. I performed with the Cuyahoga Valley Youth Ballet in Ohio from 1993-2000, dancing lead roles in ballets by Frances Patrelle and Michael Vernon. In my childhood and teenage years, I trained at Nan Klinger's Excellence in Dance, Ballet Hispánico, Central Pennsylvania Youth Ballet, North Carolina School of the Arts, Chautauqua Institution, School of American Ballet, BalletMet, Ballet Cristina Helena (Brazil), and Richmond Ballet. My training included jazz, modern, and flamenco dance, as well as a bit of West African and other styles. I continued studying flamenco as a young adult at Embrujo Flamenco in Chile and with acclaimed instructor Aileen Passloff at Bard College.

I've been teaching ballet since 2000. My first students included professional flamenco dancers, young folk dancers, and gymnasts in Chile and the United States. I taught the Royal Academy of Dance curriculum for three years before founding Find Your Center and developing my own curriculum. I love working with non-traditional ballet students, guiding beginning adults and others to learn and apply ballet skills in other areas of their lives.
I'm an AFPA Certified Pilates Mat Instructor and Personal Trainer. When I started losing my ballet strength and developing lower back pain after a few years in graduate school, I rediscovered Pilates. I developed a daily practice to align my body and engage my core muscles every morning. I took this practice with me for my year of fieldwork in Peru in 2010-2011, and continue it to this day.
As a personal trainer, I draw on my experience in dance, Pilates, mountain climbing, cycling, swimming, and capoeira. I enjoy working with clients to find conditioning exercises that make sense for your body and lifestyle. My goal is to enable you to continue doing the things you love throughout your life.
I have a PhD in linguistic anthropology. My research examined human learning, embodiment, and communication, and my knowledge in these areas informs all of my teaching. I taught anthropology, global studies, writing, and qualitative research at University of Illinois and Colorado College between 2007-2015. At Find Your Center, I facilitate discussion and teach writing techniques to improve self-expression and communication while exploring our place in the world.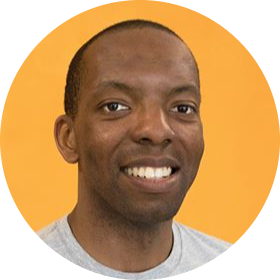 DeShawn "Quiabo" Jamar Grim Robins is Find Your Center's Co-Founder and capoeira instructor. He is a Geographic Information Systems specialist, a runner, musician, and health and fitness enthusiast. DeShawn speaks French and Portuguese, and understands Spanish.
Quiabo, as he is known in the capoeira world, has been teaching and training at capoeira academies since the 1990s. He began his training with Gary "Trovoada" Williams in Detroit, Michigan, and later trained and taught under Denis Chiaramonte in Champaign, Illinois. He's given guest classes at capoeira events throughout the Midwest, and choreographed the capoeira section of Millicent Johnnie's The Hip Hop Project for the University of Illinois Dance Department in 2009. He approaches capoeira holistically, exploring how we can apply capoeira skills to our lives and apply our life experiences to capoeira training, in order to better ourselves in all aspects.